Where Drilling Engineers Meet to Collaborate,
Innovate & Elevate
Our 3rd Annual Ignite Summit was your opportunity to join your peers in Drilling Community, to learn from the best in the business, to avoid the big mistakes, to strengthen your ties, to do better. The event was held at Brennan's of Houston with breakfast, lunch and open bar.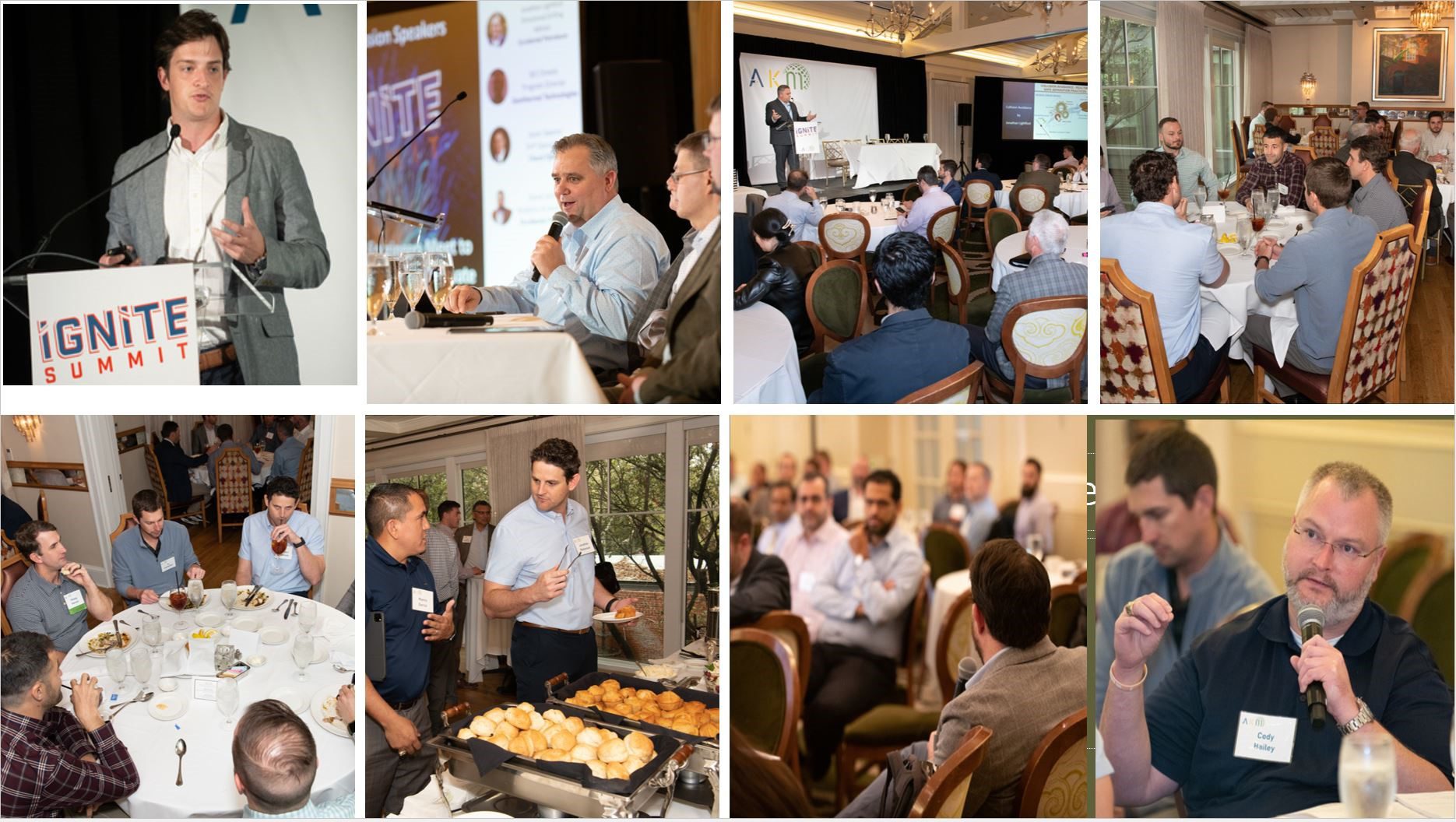 7:00 AM-8:00 AM Breakfast (provided by Brennan's of Houston) & Check-In Registration
8:00 AM- 8:15 AM Welcome note Amitt Mehta CEO AKM ENTERPRISES INC.
815 AM-8:25 AM Drilling Engineer, Oxy " Utilizing Data Analytics to create Drilling Progs with an emphasis on reducing BHA Count in the Intermediate Well Bore Section-A Delaware Basin Case Study"
8:25 AM-8:35 AM Director Drilling XCL Resources "Field & Office Analytics which guarantees improved performance"
8:35 AM-8:45 AM Senior Drilling Engineer Marathon Oil "Leveraging real time data analytics to drill smart"
8:45 AM-8:55 AM Drilling Performance Engineer, SWN "Leverage Data Analytics to track annual budgets & metrics at a program level instantly."
9:00 AM-9:30AM Deep Dive: Q&A with the speaker panel
9:30 AM -10:00 AM Coffee Break
Flame Session (Silicon Valley Start Ups)
10:00 AM-10:15 AM Silicon Valley Start Up,1 " How AI can give you signals if your employees will stay or leave?"
10:15 AM-10:30 AM Silicon Valley Start Up 2 " How microbes can help you break down rocks and extract metals?"
10:30 AM- 10:45 AM Silicon Valley Start Up 3 "How AI facial technology can help you protect your identify?"
10:45 AM-11:00 AM Silicon Valley Start Up 4 "Future of AI taking over PID loops"
11:00 AM-11:15 AM Silicon Valley Start Up 5 "How AI is taking over enterprise contracts management"
11:30 AM-12:30 AM Lunch (provided by Brennan's of Houston)
On Fire Session (Future of Energy)
12:30 PM-1:30 PM Idea Generation, Interactive Session with audience on "Next big thing in 2023 for E&P"Categories-AI, Climate Tech, Data Sharing, Real time Anti Collision*]
*Oxy Directional Drilling Advisor, "New Approaches to Real time Anti Collision using Drilling Data"
1:30 PM-1: 5O PM Geothermal Technologies, Program Director "The practical lessons we learnt while executing projects in the US land"
1:50 PM- 2:10 PM Chord Energy, SVP "Merger Integration Process and Lessons Learned from Oasis-Whiting merger"
2:10 PM-2:30 PM Oxy, Global Drilling Advisor "How Oxy is creating the Future Now?"
2:30-2:50 PM Southwestern Energy, SVP " Future of Well Execution in a continued cyclical environment"
2:50-3:20 PM Panel Discussion on "Future of the Energy Sector"
3:20 PM-3:25 PM Lucky Winner announcement, Closing Remarks
3:25-4:20 PM Open bar/Networking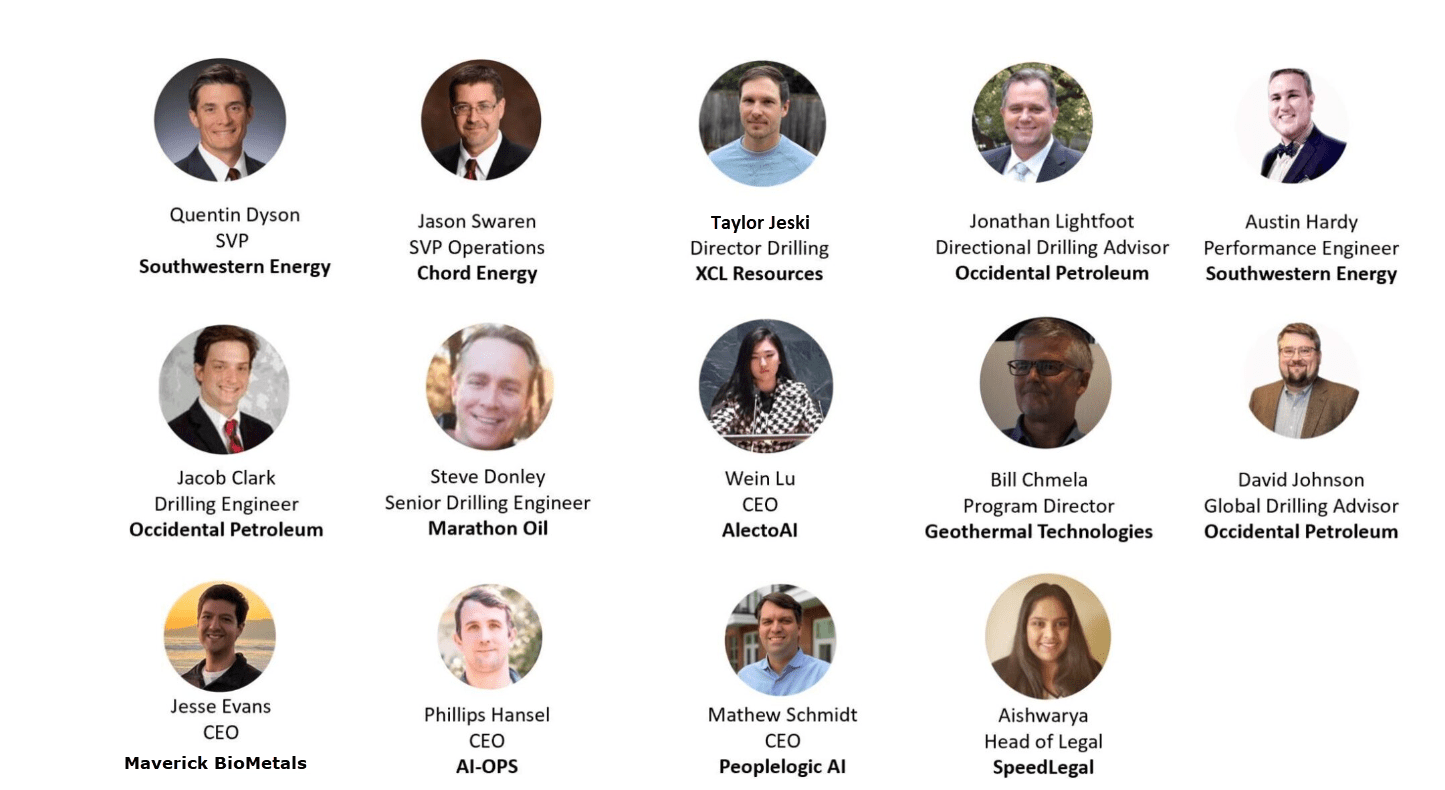 WHAT IS THE IGNITE SUMMIT?
The Annual Ignite Summit is AKM ENTERPRISES INC.. hosted user summit where important conversations take place about what is happening in the drilling world, how your peers are leveraging data analytics, what's next big thing in 2023 and more! Once a year, 100+ E&P executives, drilling engineers, and managers from our clients and prospects come together for this one-day event. No vendors allowed, an exclusive E&P event!
But don't just take our word for it, read Why Hart Energy said this summit sets itself apart!
WHERE IS IGNITE SUMMIT III 2023 BEING HELD?
The Summit took place at Brennan's of Houston
I AM AKM ENTERPIRSES INC (DBA: MOBLIZE) CLIENT DO I STILL HAVE TO REGISTER?
Yes, all clients and speakers must register as we have rented entire upstairs of Brennan's of Houston and they have requested us to provide head count.
DO I HAVE TO PAY FOR PARKING AT BRENNAN'S?
No, we have valet service all day, simply let them know you are here for the AKM Ignite Summit